The iPhone XS Max vs The Google Pixel 3 XL, What's The Beef?
11 October 2018
The Apple iPhone XS Max vs The Google Pixel 3 XL, What's The Beef?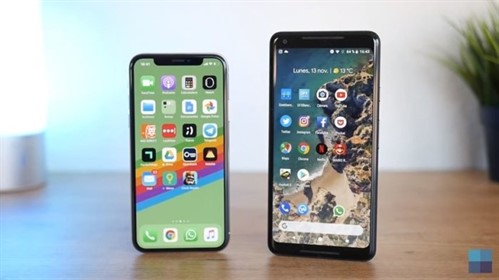 Okay, let's address the elephant in the room. The new Google Pixel 3 XL (due to be released on the 01/11/18) is almost a replica of the iPhone XS Max, appearance wise, they're sort of like twins? Today I'm going to be addressing both the similarities and differences of the new smartphones. Maybe, you'll read this and make up your mind about which one you'll be putting on your Christmas list, maybe you're like me and won't be switching to an android anytime soon. Apple always.
 Right, Similarities. You'll be surprised, the phones may look similar but truthfully when you turn the screens on the differences are very apparent. The entire look of the Pixel 3 XL is pretty much a dupe of the iPhone XS Max. Both phones feature an elegant all glass body and are waterproof. Which we love! No more dropping your phone in the bath ladies & gents (or the toilet…). Google has introduced the finger-print sensors to unlock their new smartphones, which Apple have previously used, but now sacked off for a facial recognition scanner to unlock your phone. I feel as if Apple has won that round.
Not to mention that both phones have ditched the headphone jack, majority of Apple users will be used to this but for the android users it'll come as a bit of shock. You'll no longer be able to listen to music whilst charging your phone, but don't stress guys, Google are chucking in a 3.5mm headphone adapter!  #firstworldproblems
Let's talk differences, and many there are! The iPhone XS Max comes in 3 different colours, gold, grey and silver. Who doesn't want a gold phone? The perfect phone for a mirror selfie, these gleaming metallics go with anything. Google have mixed it up, but not really, but kind of? To break it down that means, they've added in a pink colour, but the other colours are a simple black and white. The dash of pink is spontaneous, and who doesn't love a bit of pink?
A feature we love in the new Pixel 3 XL, is the wireless charging stand. This is what we've all been waiting for, no more having to hold your charger at a demented 70-degree angle for it to work, sorry apple you've lost that round. We hope when the next iPhones released that we're able to abandon our apple chargers that last a matter of weeks!
Put down your Cannon and pick up the Pixel 3 XL! This camera will make you feel like a pro when it comes to photography! This AI camera comes with features to get the best photo with little confusion, including; Top Shot, Super Res Zoom and Night Sight. The dual front cameras feature a wide-angle lens, so you can fit everyone into your selfies! Oh dear Apple, you have some serious competition.
So, what do you think? Which smartphone has won your heart this 2018? Leave us a comment on our social medias @Joseph_Creative on Instagram and twitter & @josephcreativebusiness on Facebook.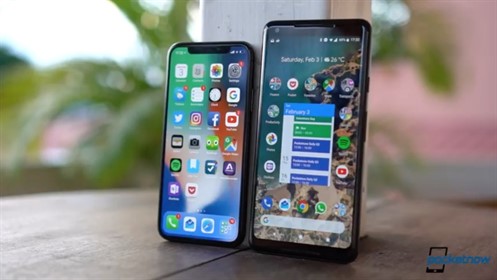 Blog post by Lottie Munnings