Social Media Integration Onto Your Website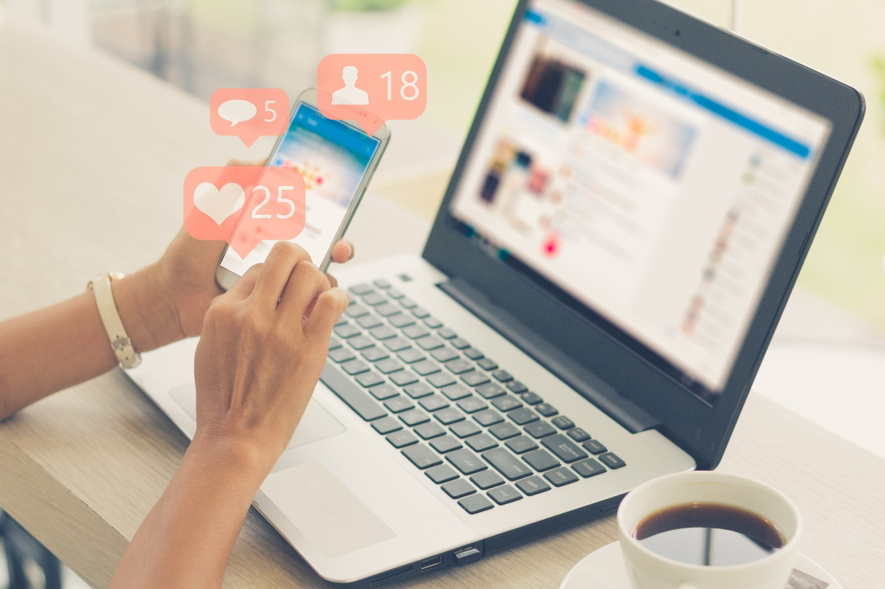 18 September 2018
Benefits of putting social media on your website.
Your social media profile can work wonderfully alongside your website to promote your online business. There's many benefits when integrating your social media with your website, for example adding feeds to your website, 'follow us' buttons and share links.
Let's talk feeds, feeds are something that your website will benefit from massively. A feed's usually in a panel running down the side of your page, an example of this is integrating twitter feeds or Instagram posts, as soon as your account tweets or posts an Instagram picture it appears on your websites feed. This keeps customers or clients apprised of recent happenings and gives new viewers of the website a taste of what the business gets involved in. 
OK, moving onto the 'follow us' buttons! These buttons link directly to your social medias. Using 'follow us' buttons is a great way to ensure that people can easily find your profile(s) and encourages any potential sale possibilities. The customer is then able to like your page, follow you or become one of your connections. After following/liking the page, your posts will then make customers aware of your business's latest products and trends!
And finally, share links. Having share links on your website is one of the best ways to promote your business. Share links are usually located along the header of the website, clicking on these buttons will take the viewer to their own social media, and will share your website with the viewers friends/followers etc. Your content getting shared to new people will result in new visitors to the business, there's millions of people using social medias such as Facebook and Twitter, meaning that there's plenty of people to reach.
If you're interested with linking your businesses social medias to your website, make sure to contact Joseph Creative on 01733 822227!
Blog post by Lottie Munnings