Introducing Lottie Munnings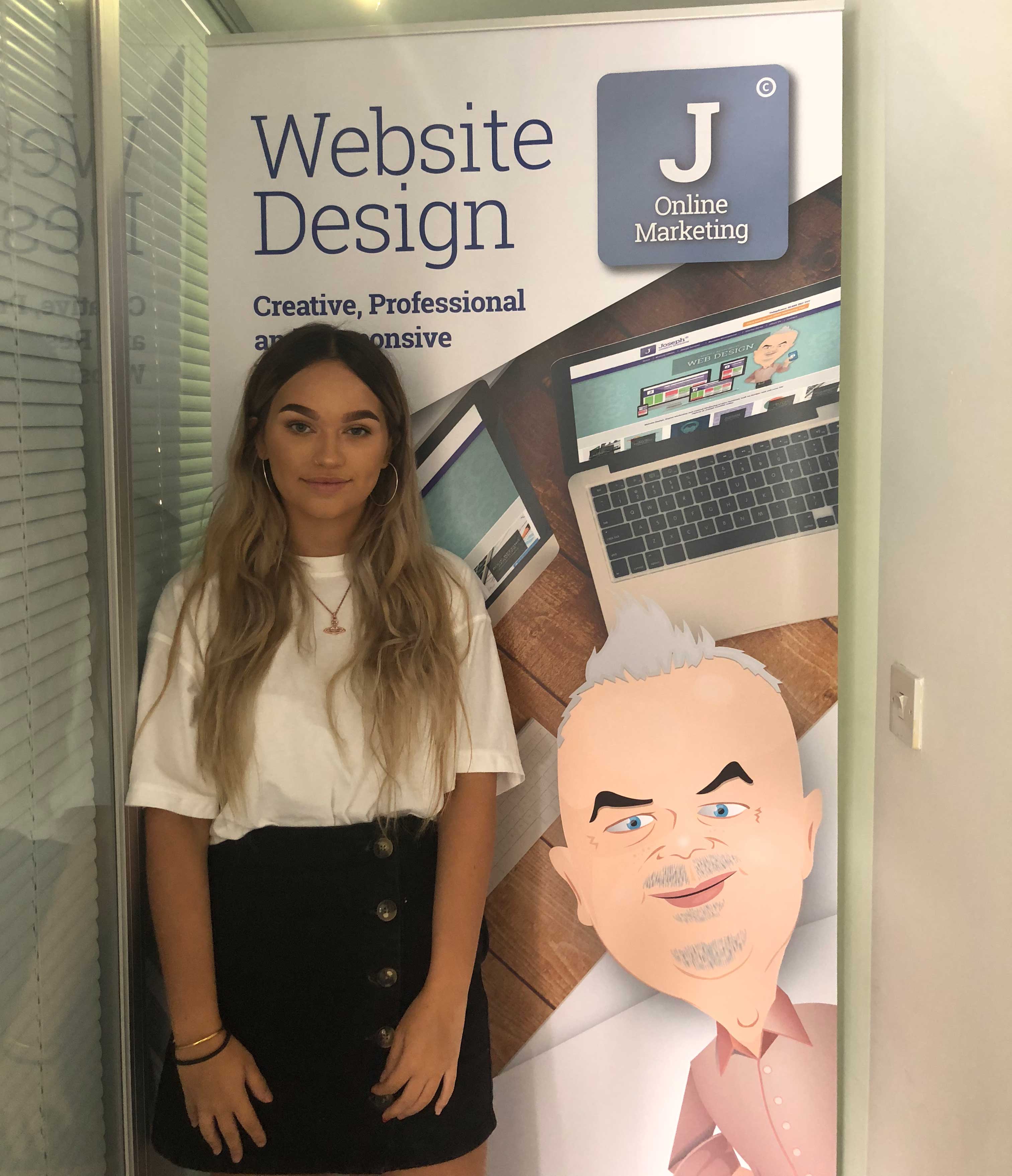 6 September 2018
I'm Lottie, well really I'm Charlotte but everyone calls me Lottie, so you can call me that too. If you love fashion, beauty and can't walk past a Mac store without wanting to dash all your money at the latest eyeshadow palette, you'll feel right at home reading this blog! Another passion of mine is social media, having recently started as a social media marketing apprentice at Joseph Creative in Peterborough, I now not only get to learn about my passion, I'm also gaining experience at the same time!
So, let's talk fashion and beauty! One of my first memories is raiding my mum's wardrobe, hobbling around in a pair of size seven stilettos, with bright red lippy in and around my mouth. Not one of my best looks, I must say.  I'd like to say my make-up skills have improved since then. But honestly, when you're waking up around 7am every morning and doing your makeup with one eye still shut, I can't say it's much better. Although not to big myself up, but now and then I can do a pretty good cat eye. I've always paid close attention to detail and although I'm not the artiest person myself, the art of makeup amazes me. From colourful cut creases to flawless, low coverage bases, I love it all!
When it comes to social media, I'm a geek for it truthfully and, like every other teenager, I could spend hours scrolling through the depths of Instagram. However, I find that social media isn't just about seeing what the Kardashians are up to, it can also be a great source of learning about the current trends and finding out about what's going on in the world. Social media is turning into a modern-day newspaper for most of us. 
Growing up I knew I wasn't going to be a scientist or a mathematician. They say you're either a maths or an English person and if you know me, you know numbers aren't my favourite thing, but I love words. I have always loved the idea of working within social media, and social media marketing was everything I'd been looking for and more. Not only do I love social media, but I also love socialising and meeting new people. When I discovered Joseph Creative, reading all of requirements for the apprenticeship felt as if I was reading a description about myself and I was beyond excited to start learning.
Follow my blog for updates on how I get on at Joseph Creative and everything social media!  I'll also be active on all Joseph Creative's social media pages too, so make sure to give us a follow! @Joseph_Creative on Instagram and twitter & @josephcreativebusiness on Facebook. #Apprenticelife
Blog post by Lottie Munnings