5 Website Essentials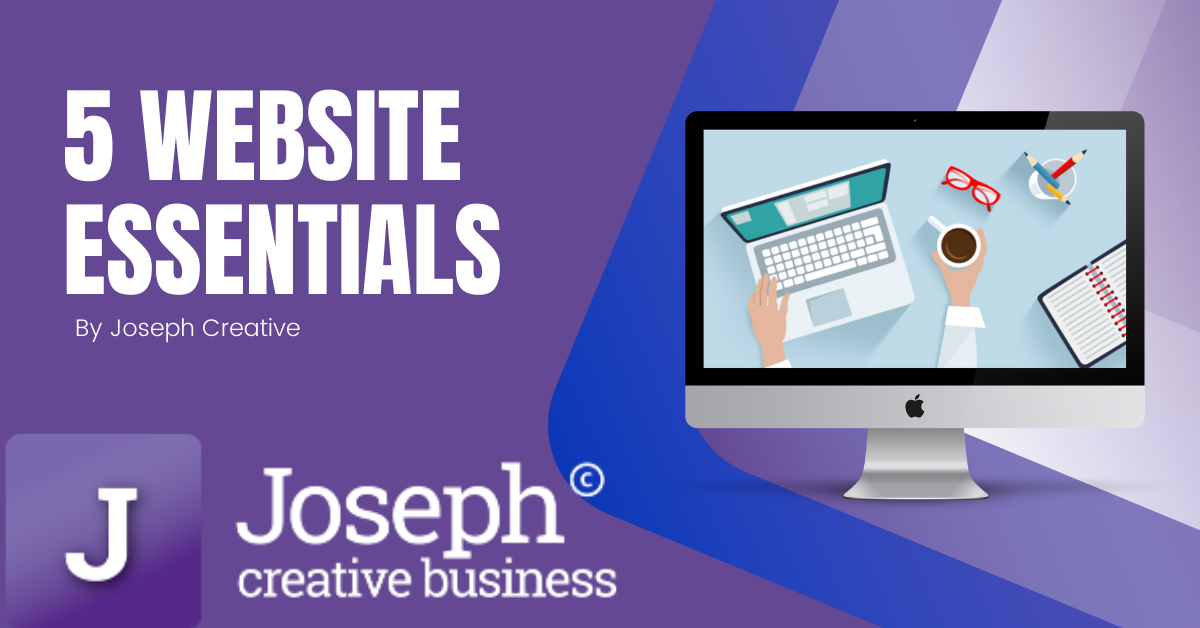 22 February 2022
One of the first things a potential new client will do before working with your company is look at your presence online and typically that will involve looking at your website.
There are a number of key essential elements that your website must project on behalf of your company.
1st Impression
This in my opinion is the most important element as you cannot make a second first impression and of course this is a subjective element too but you simply need to be honest with yourself and ask "Am I Proud Of How My Business Looks Online?"
If you think you look boring, old fashioned or your website doesn't really reflect your business now then its imperative that you fix it as quick as possible.
Tips: Keep your website looking clean, fresh, modern and decluttered
Page Per Service Page
Another key element is to ensure that each core business service has its own landing page and each page needs to be focused around the search terms that your customer would use when searching for that service.
Each page title (H1) shoud be the main search term of the service and also mentioned around 3% of the content on the page.
Chat Software
When it comes to converting visitors into customers then Chat Software is probably one of the best for doing this. Chat gives the visitor the opportunity to engage easily and quickly and thereby allowing you the chance of closing out the opportunity. I recommend Hubspot which is a free tool too.
Contact Us (Contact Form)
It's important that this conversion point is always situated on the top right hand side of the website, this should also go to a contact form and any submission of this form should deliver a thank you conversion page. I would also recommend using Hubspot for connecting these forms directly from the website straight into Hubspot CRM. Also a free tool.
Mobile Optimisation
Most new websites will deliver on mobile responsiveness but being mobile optimised means really looking carefully at how your website is delivered to the mobile visitor. A few tips here would be to lock down the header on the site so that your telephone number and brand .