LinkedIn Lead Generation Workshop!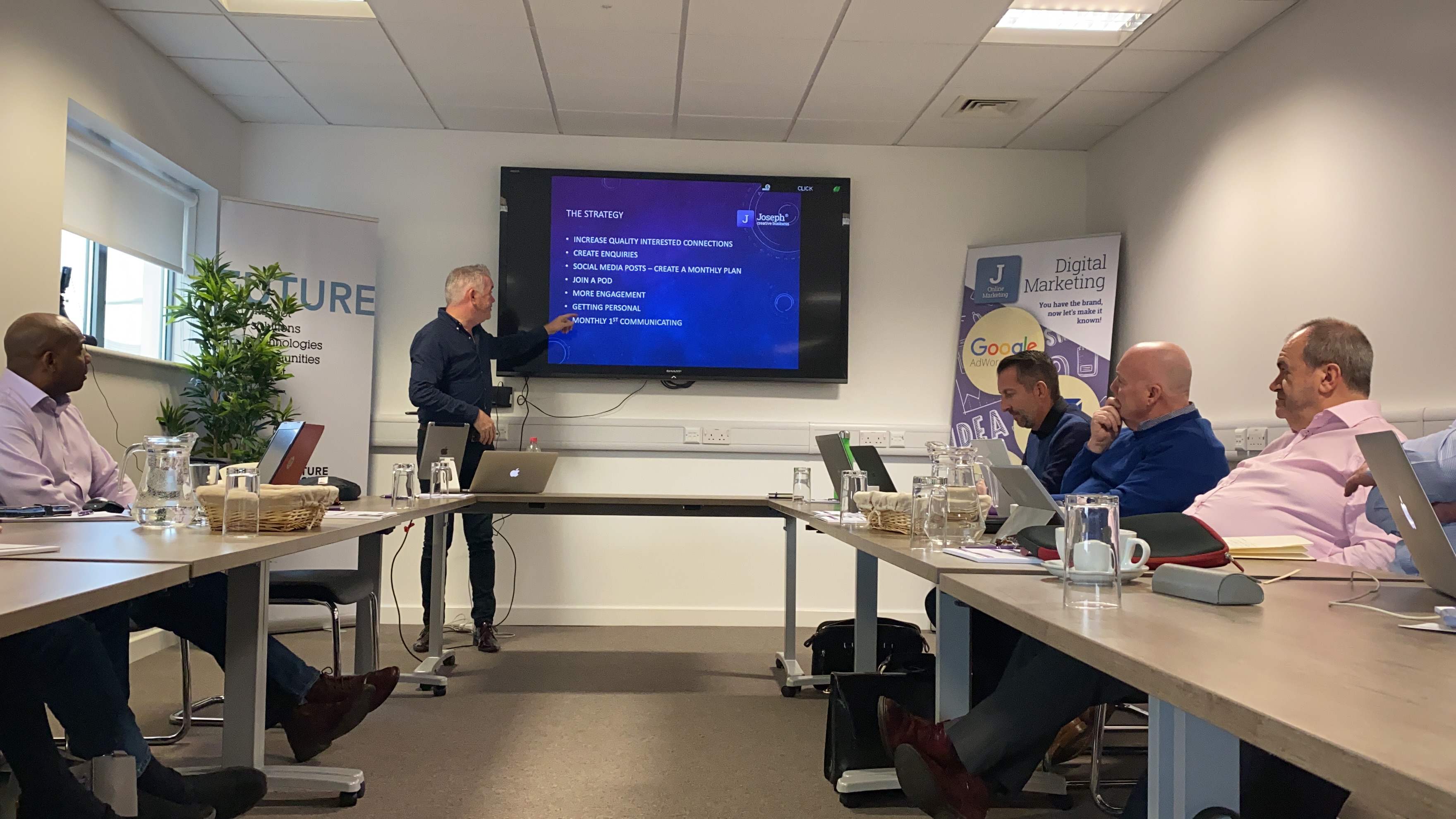 5 December 2019
On the 4th December, the team here at Joseph Creative delivered our first LinkedIn Lead Generation Event for Peterborough business owners. The event was held at the Allia Future Business Centre in Peterborough. The workshop that lasted just over 3 hours & the guests got to enjoy some lovely sandwiches!
 This is one of our many LinkedIn Workshop sessions that will be held monthly. The workshop covered the following and will teach exactly how to generate leads for your business with tried and tested techniques. The following topics were covered at the event:
Create a killer profile
How to make personalised connections
The use of Sales Navigator
Privacy settings
Post reach
 It was a great day and we received great feedback from all the guests that attended. They thoroughly appreciated and mentioned how the techniques they were taught were very effective.
 These sessions will be held monthly in different locations, Stay tuned for further information!