5 Top Tips On Email Marketing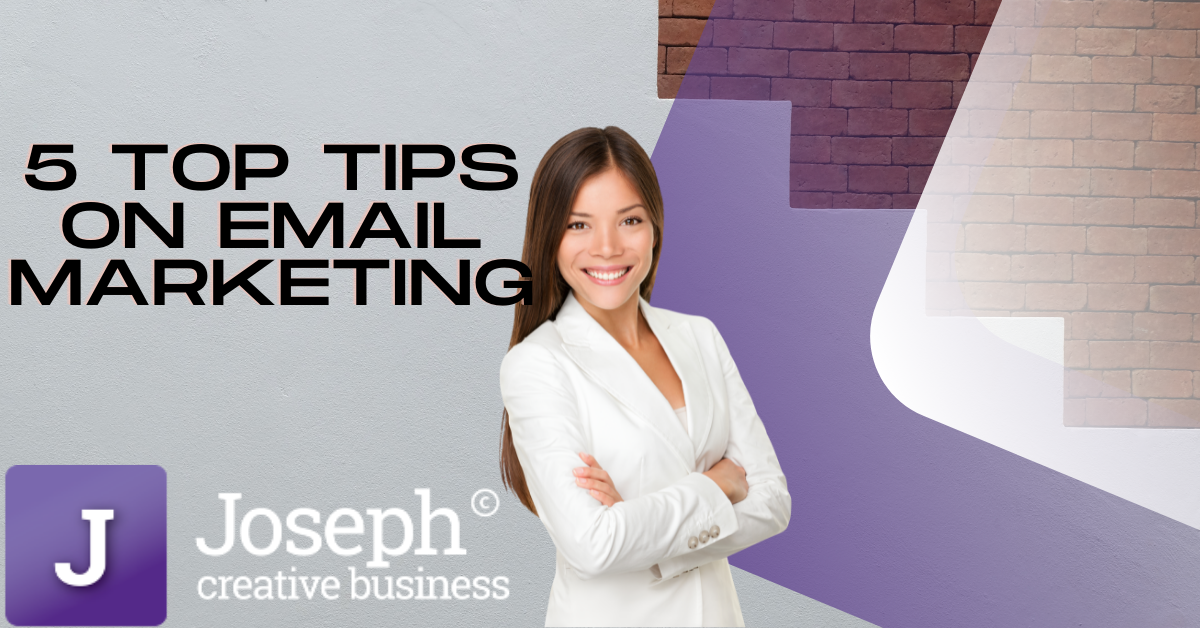 15 March 2022
Email marketing is still in the top 3 for lead generation but it also brings other benefits when it comes to communicating with your customers.
1. Know your target audience
Probably the most critical element of any marketing campaign and communication is being certain that you are talking to the right target audience.
You can do this buy acquiring data, building data through marketing activities, using your LinkedIn connections.
2. Data Segmentation
It's critical that you segment your data and in particular, separate you customers from your prospects. It's also possible to break down your customers into their different buying areas and therefore communicate with them around the services they are not taking. Other segments could be geography, industry, turnover, employee size.
3. Get Personal
Get personal with your emails, they should always be addressed to individuals.
Dump the graphics, we never engage or reply to emails with graphics, they have a purpose, but you will not get responses from these type of emails. 
4. Communicate regularly
Another very important aspect of email strategy is communicating regularly with your customers and potential new customers. Newsletters is often a favourite, but they are usually very boring and most customers are not interested.
Think of adding value to the audience, new products or services and plan out your campaigns over the next 3 months so you keep the discipline of communicating.
5. Use Email broadcast technology
Whilst you may be able to use your Outlook to communicate with groups this isn't recommended when doing larger scale communications. There are a number of great providers out there, our preferred choice is Hubspot as delivery rates and the information flow is excellent, other providers are Active Campaign and Mailchimp.