No Women No Cry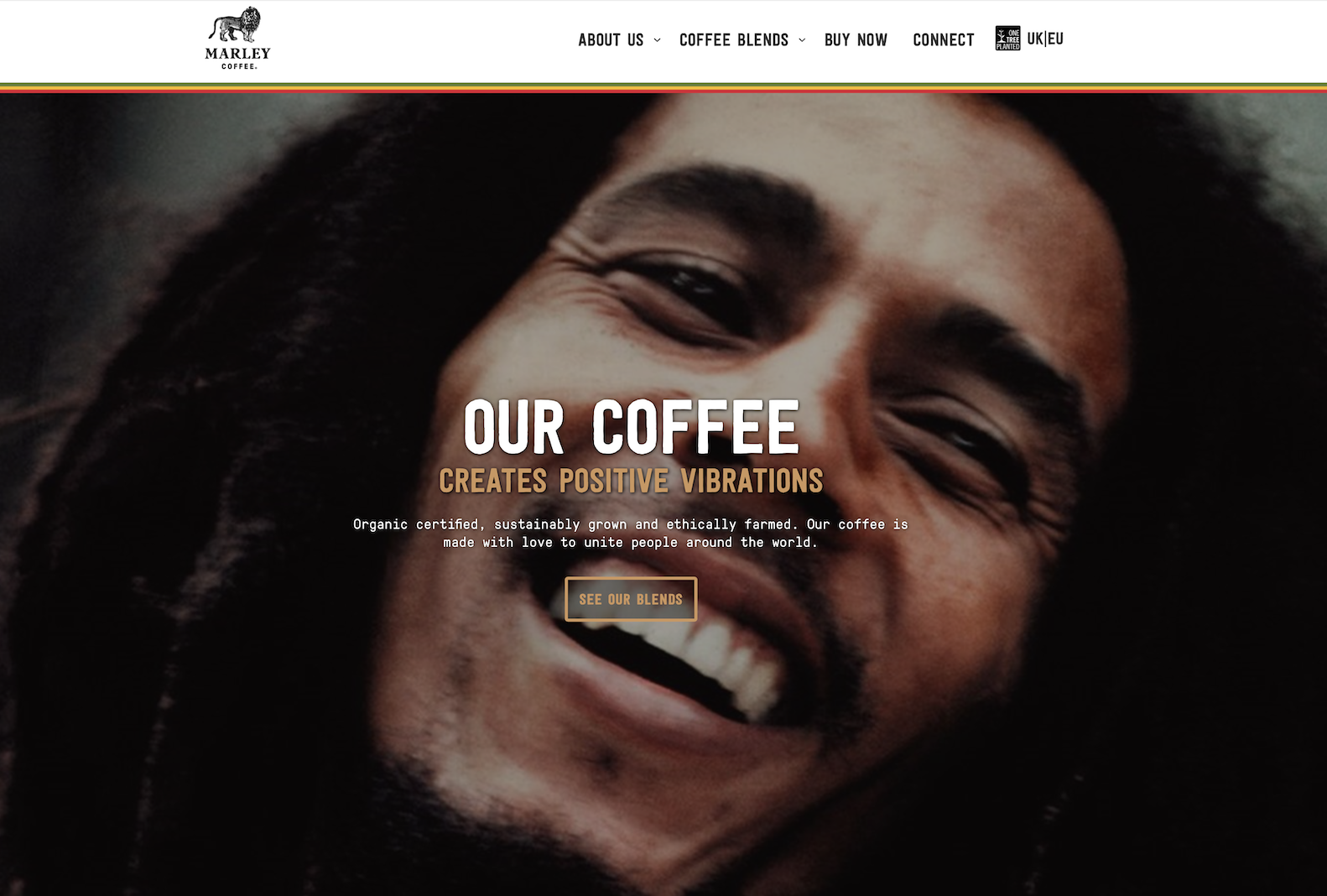 16 November 2020
A great website from designed by Joseph Creative for Marley Coffee and licensed by The Bob Marley family and one of our highest profile clients.
This was an amazing project designed to bring the values of the brand to life and for the Marley Coffee products to reach a wider Euopean audience.
 Creating positive vibes with great tasting coffee.
visit www.marleycoffee.eu