How Much Does It Cost To Build a Website?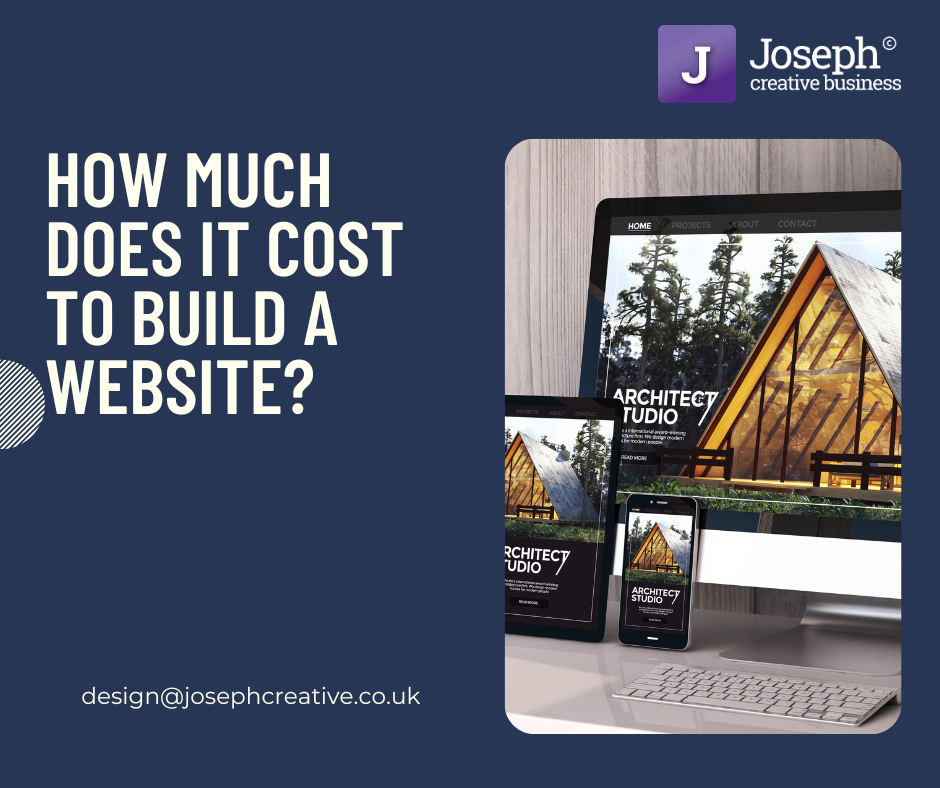 16 January 2023
It's probably the most common question that customers ask, how much will it cost?
 The answer will depend upon a number of factors but essentially, they key is understanding if you're doing it yourself or using a professional.
If you are building yourself then there are many options out there from GoDaddy, Wix, 1and1 etc..these are templated sites and you can upload your imagery and content and very quickly start to build a website.
This will be the cheapest way to create a website and we do see a lot of new start businesses take this route to save money.
Whilst this might seem a great route to take for most businesses it is likely to look unprofessional and many of the key elements will not be built into the site properly and these sites will not generate the enquiries and profit you require.
 An example of these common errors are:-
Not indexed on Google – so the website is virtually invisible
No internal SEO – so again invisible to Google
Low quality images with no Alt Tags
Low quality video
No Google Analytics set up
No chat software
Poor call to actions
Poor design
Bad first impression
9 out of 10 business that build their own websites end up paying a professional to do it properly.
So, What Does a Professional Website Cost to build?
A website should be referred to as an investment rather than a cost as it should easily last for 3-5 years and should give you a return on investment (ROI).
The main drivers of the cost for a website will be the number of pages, whether there is any type of integration(API), the amount of actual design activities plus any completely bespoke coding that may be required.
 However, the most important element we see is that you TRUST your website company to deliver the quality outcome that you require, in the time you expect. Always do your due diligence before selecting an individual or company or you may end up paying twice.
 Click on the link below to see our pricing.